Latest on Regulatory Changes in California
December 17, 2019—The Alliance of Cardiovascular Professionals continues to review, monitor and provide support to ensure that all California professionals who are educated and trained to work in the cardiac cath lab may continue to do so, hindrance free!
As you may be aware, the California RTCC has been working over the past 6 years to develop regulations that adequately protect the public while at the same time ensure that all trained professionals can provide radiology support in unique practice environments. This includes all educated and credentialed professionals able to assist S&O holders in California to perform fluoroscopy.
The regulations were revised and then amended with an additional comment period extended until close of business on 18 December. ACVP has provided comments commending the Radiation Health Board and the RTCC in developing regulations that would continue to allow RCIS professionals to practice appropriately under the guidance and direction of a cardiologist. ACVP's comments can be accessed here.
December 4, 2019—We at the Alliance of Cardiovascular Professionals are reaching out to California professionals as there are impending regulatory changes to Title 17 – the California regulatory code impacting use of radiation in the cath lab. Significant modifications to the current regulations are likely, which warrant your attention as an invasive professional.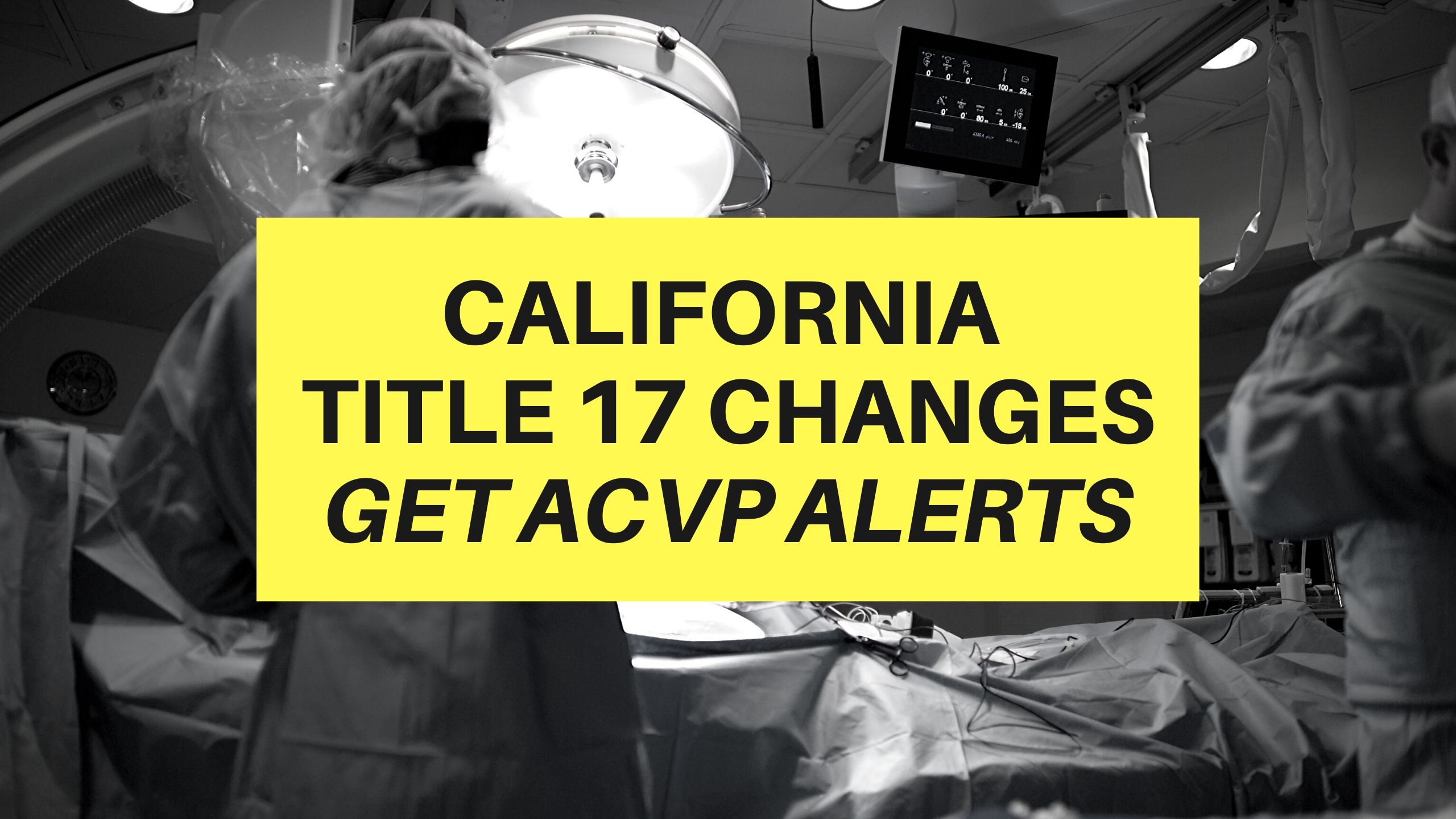 ACVP's advocacy team is monitoring these developments in California as part of our ongoing advocacy and cardiovascular workforce-strengthening efforts across the United States. As they may directly impact you and your scope of practice, we want to ensure that you are fully aware of any further news.
We will be providing our membership regular updates on these changes as they are developed and put into effect. As they directly impact you, we will provide this service to you regardless of your membership status—but we need you to confirm your interest in receiving further updates about this issue.
---
Sign up for ACVP Alerts
---
Please use this form to register for updates on California regulatory changes, and share this page with your colleagues. It is essential that we are in a position to communicate with as many California professionals as possible to facilitate quick action, if necessary.
ACVP is committed to acting both as a resource for your understanding of the regulatory developments as well as a consultative support for professionals, helping you to respond to any changes occurring at your facility as a result of new regulations.
Thank you for your leadership, support and commitment to the highest level of professionalism. It is both a privilege and pleasure to support your work.
If you have any questions or need any information, please call ACVP at 804.639.9213.
Peggy McElgunn, Esq.
Executive Director, ACVP