CVProfessionals Week: February 11-17, 2024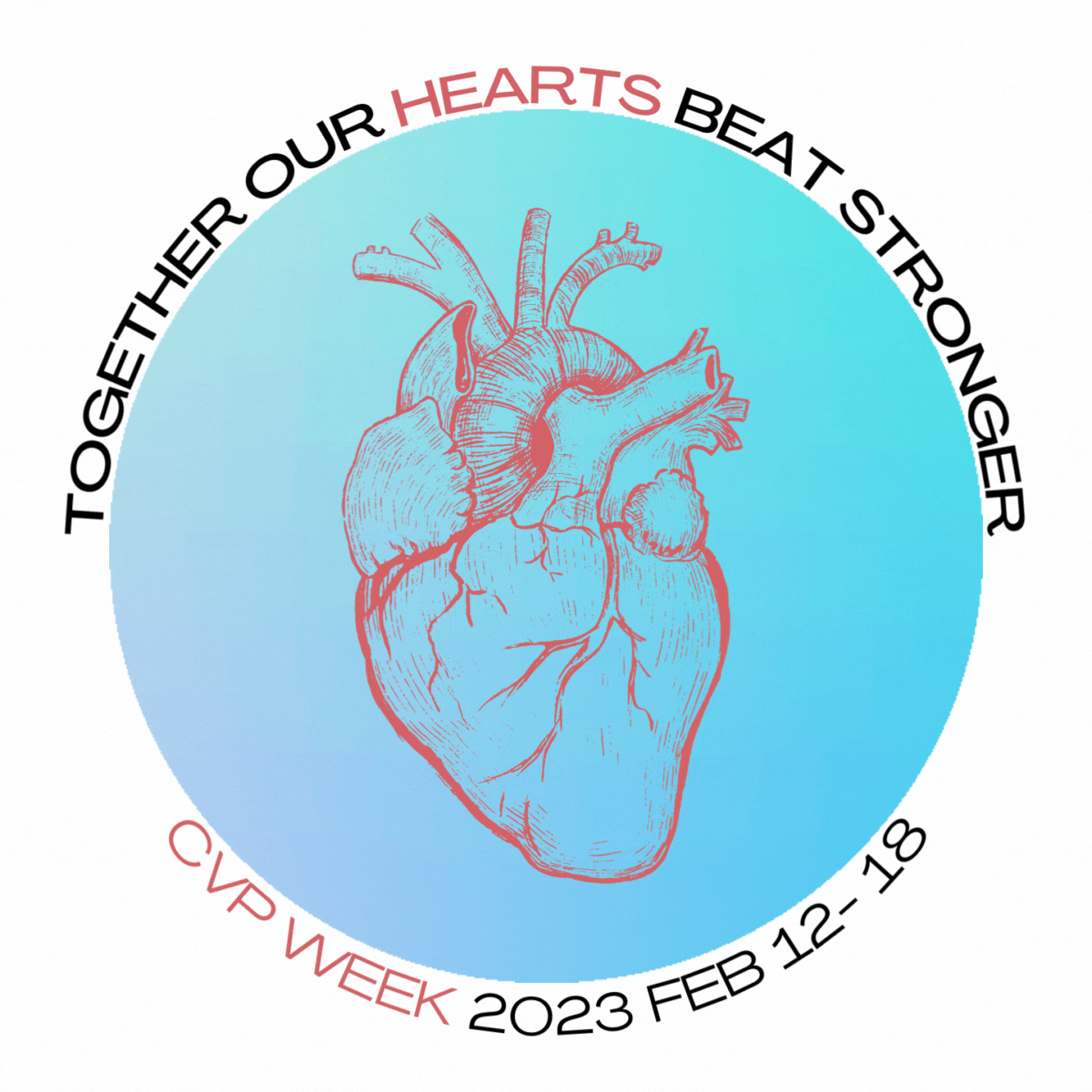 Our theme in 2023: "Together Our Hearts Beat Stronger"
Healthcare professionals continue to demonstrate that it is only through teamwork that quality care can be delivered reliably and effectively. In no other specialty do we see the impact of working together resulting in strengthened outcomes than in the cardiovascular arena.
Cardiovascular professionals, specifically, have demonstrated an enormously compassionate commitment to delivering emergent and routine care for the most vulnerable and intensive populations in the health care system.
Truly, cardiovascular professionals work as a team to strengthen care in healing the hearts of individuals, families and communities.
What can be achieved by modern cardiovascular care is nothing short of amazing, and it wouldn't be possible without the many diverse professionals—not only the doctors but also the technologists and nurses providing crucial support and ensuring quick, safe, accurate and compassionate care.
February 11-17, 2024 is their week.
Do you have a suggestion for a theme?
Email Aviva@gpsforgrowth.com with suggestions!
Ways to Celebrate CVP Week in 2023
We've overhauled our planning and recognition resources for our 'New Normal.' We've got a whole document full of unique ideas for employee recognition when we are unable to gather in groups, but we'll also be sharing more ideas from our community in the run up to Feb. 12.
Everyone likes pizza, but this time—pizza's not enough.
Support ACVP & recognize your team with official merch:
Act now to order official and exclusive CVP Week 2023 promotional merchandise in time for CVP Week, February 12-18. Allow up to two weeks for fulfillment and shipping!
More options will be added to our online store as they become available. Your purchases support the Alliance of Cardiovascular Professionals and raise the profile of the CVP Week event. Thank you!!