Looking to earn CE credit?
---
Offer CEUs for cardiovascular technologists, registered nurses and radiologic technologists at your meetings—with ONE application.
The easiest way to offer CEUs for cardiovascular technologists, registered nurses and radiologic technologists in cardiac care—ACVP's Cardiovascular and Pulmonary Continuing Education (CaPCE) program service provides all-in-one approval for organizations to offer CEUs to credentialed non-physician cardiovascular professionals at their cardiac-related educational events.
Offer the same CEUs that ACVP offers. CaPCE CEUs are accepted by Cardiovascular Credentialing International (CCI), ARRT and State Nursing Boards in all 50 states—for ALL credentialed cardiovascular professionals and even dual-credentialed professionals, RN/RCIS or RT/RCIS, for example.
ACVP believes in high quality, inter-professional, cardiac-related education for a number reasons, not the least of which is that RTs and RNs working in cardiovascular care struggle to find cardiac-related education that can help maintain their credentials.
Offering CEUs with CaPCE solves this problem for professionals.
Don't leave anyone out.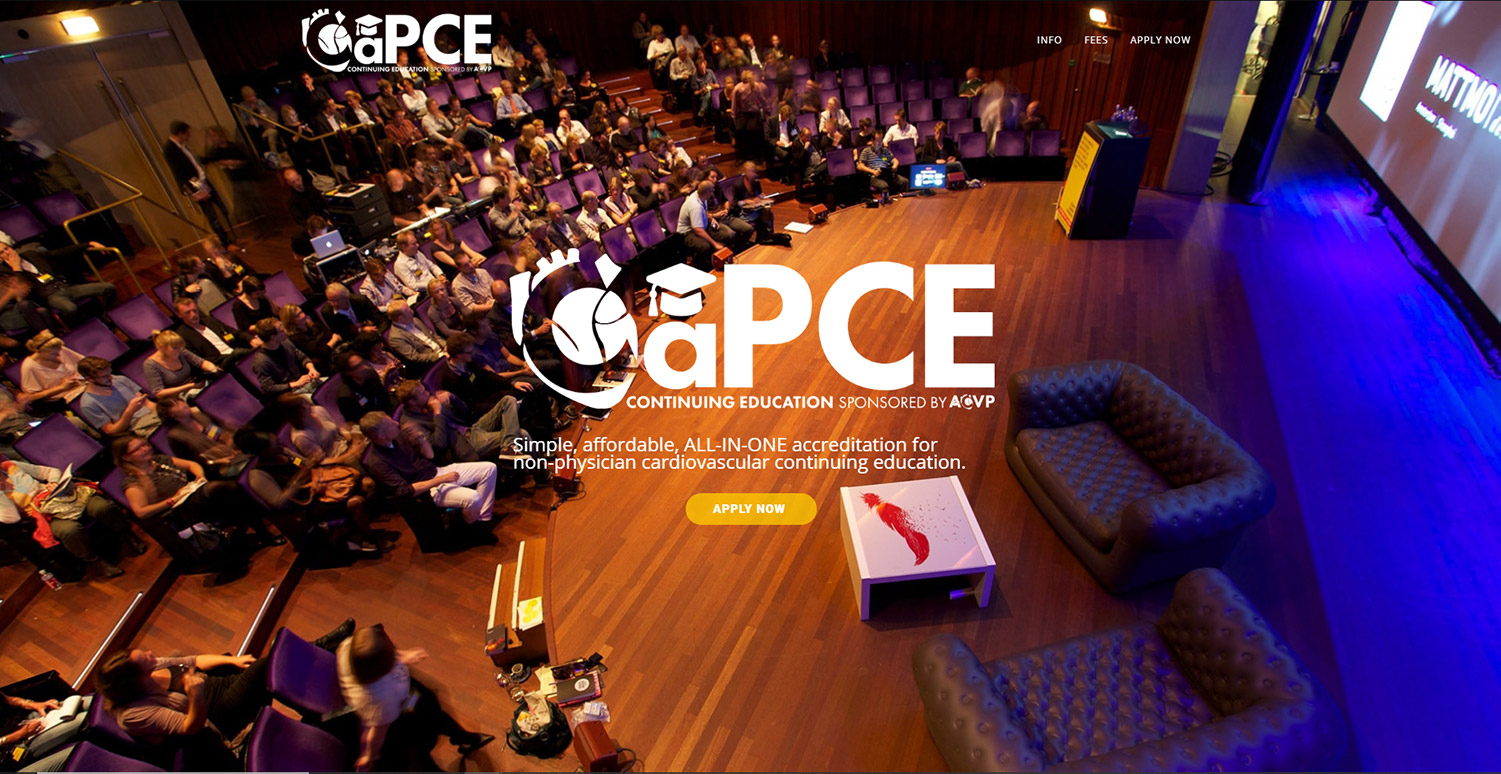 If you're planning on offering cardiac-related education—get your CEU approval from CaPCE. If you're getting CEU approval anywhere else, you're leaving something on the table. Either you're limiting your audience to only one or two professions, or you're spending way too much time and money getting CEUs from multiple providers. Save time and money by getting your CEUs from ONE provider, not three.
Radiologic technologists and RNs working in cardiovascular care WILL thank you. You'll be providing them CEUs they need for education that's actually relevant to their work.
Find more information & apply on CardioCE.ORG
CaPCE fees waived for institutional members.
Complimentary CaPCE applications are a major benefit of institutional membership in the Alliance of Cardiovascular Professionals. If your institution regularly offers educational programs for staff, ACVP can make it simple—and extremely cost-effective—to provide CEUs for your entire staff.