ACVP's Response to COVID-19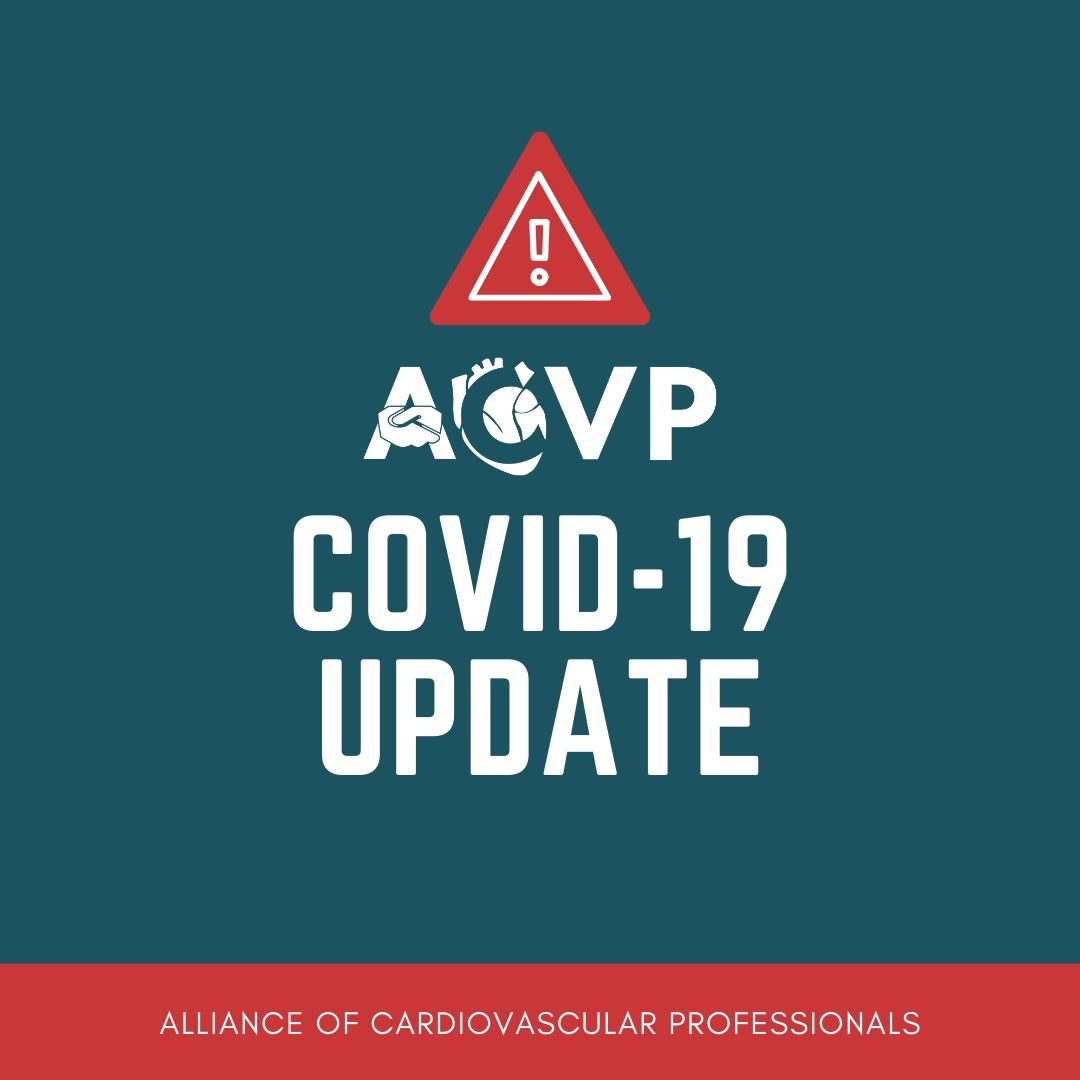 We're sure your inbox is littered with updates from every organization you had practically forgotten had your email, and we don't want to say the same things, again—but we do want to make our members aware of how the Alliance of Cardiovascular Professionals is responding in these uncertain times and remaining a premium resource for cardiovascular professionals.
Firstly, ACVP has always maintained a remote staff infrastructure and workflow, so social distancing hasn't changed our operations at all. We're experienced and capable in facilitating member needs virtually.
Conferences Scheduled Through May are Postponed
ACVP staff work hard to bring high quality education directly to professionals where they work through our regional cardio conferences. Unfortunately, the realities of COVID-19 have forced us to postpone our meetings scheduled in the first half of the year, and we are currently unsure of when we will be able to begin scheduling events, again. ACVP always works quickly with our hosts to organize events, so we are optimistic that we might be able to continue with conferences as normal in the second-half of 2020.
Our Immediate Focus Shifts to On-Demand Education
In the meantime, we recognize that professionals still need education—so we're working on translating our awesome, up-to-date conference sessions to on-demand education to continue to serve professionals' educational needs. Luckily, we were very prepared for this—having recently updated and improved our CVCEU infrastructure for better functionality and a better user experience.
We're excited for what our new platform can do, and we're excited to really focus our attention on building out the value of this benefit for ACVP members. All new courses released in the next few months will be absolutely free of charge for ACVP members. Our platform, acp-online.org/cvceu will soon be a premier resource for on-demand continuing education for cardiovascular professionals.
The Value of Association is Greater than Ever
Earlier this Month, our executive director wrote an excellent blog about the value of associations, and the many reasons that social media just can't replace a community of caring professionals and experts like ACVP. In times of crisis, this is more true than ever.
As I said previously, ACVP's workflow is unchanged by social distancing—we're experienced and capable at facilitating education and collaboration and fulfilling member needs in a virtual environment. We're also looking forward to facilitating difficult and important discussions about clinical management facing new and unique challenges of this pandemic.
Remember—if you need anything at all, ACVP is here for you. Thank you for your support.
Kurt Jensen
kurt@cardioce.org
Communications Director
Alliance of Cardiovascular Professionals