We've updated our online, on-demand continuing education platform to better serve cardiovascular professionals! We now host cardiology CE natively on the Alliance of Cardiovascular Professionals website with an overhauled and much improved user experience connected to your ACVP membership account.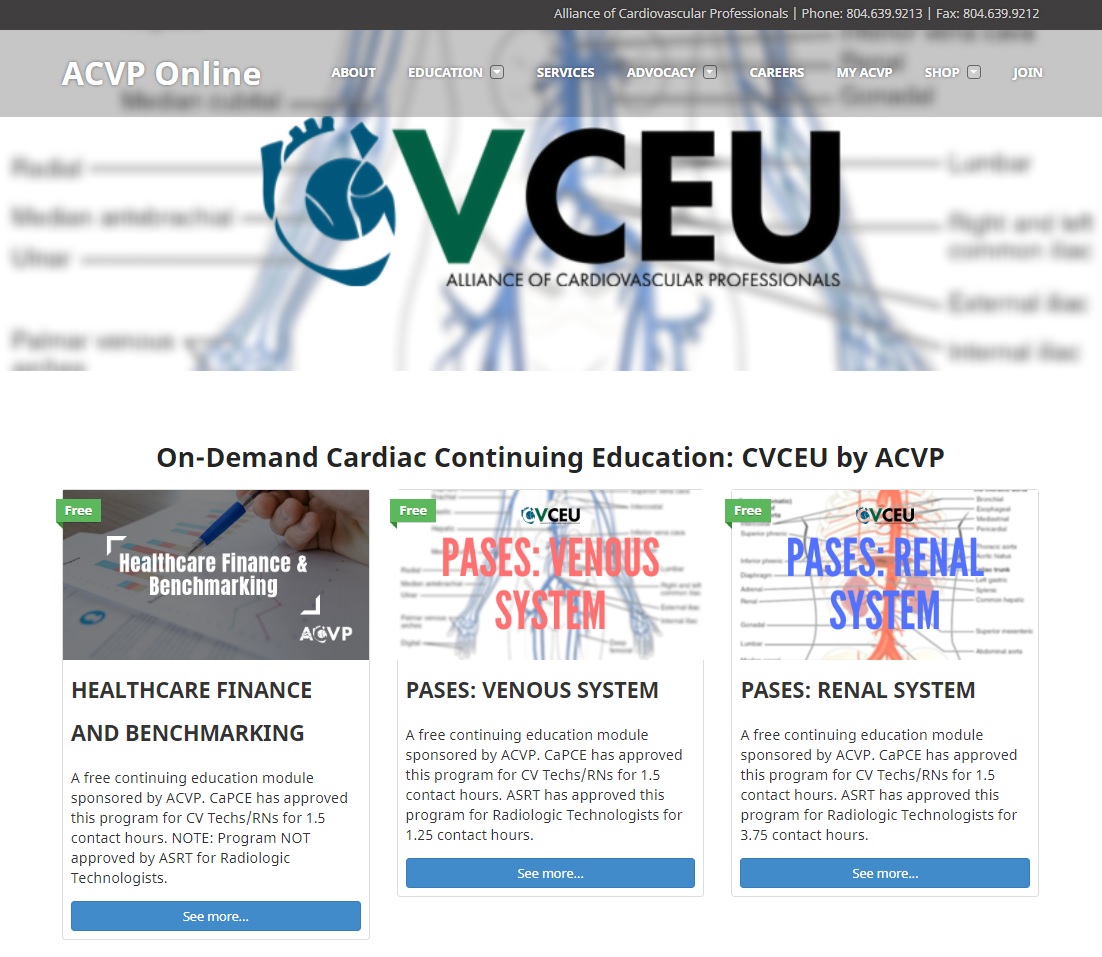 While cardiovascular technologists are used to finding education relevant to their specialty, it can be harder for registered nurses and radiologic technologists working in cardiac care environments to find quality online continuing education approved for them.
It's ACVP's mission to provide high quality continuing education to cardiovascular technologists, registered nurses AND radiologic technologists working in ALL cardiac specialties. Our new continuing education platform will further that mission with an easy-to-use interface and more educational content to come.
ACVP is an approved provider of CEs by Cardiovascular Credentialing International (CCI), the American Society of Radiologic Technologists and the California State Nursing Board, offering CE certificates accepted by CCI, ARRT and State Nursing Boards in all 50 states.
Free Cardiology CE Available Now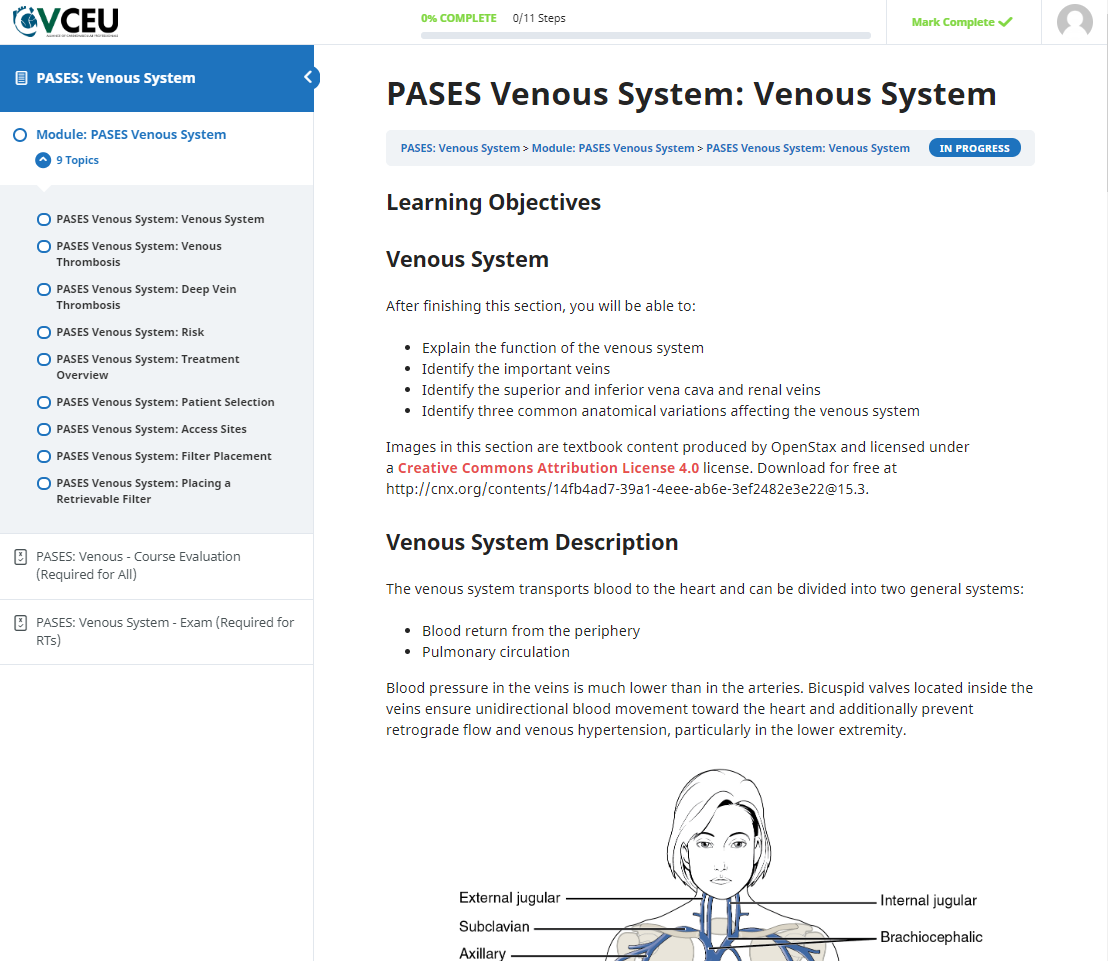 The all-new CVCEU by ACVP currently hosts five FREE on-demand courses totaling 7.25 contact hours of education for cardiovascular technologists and registered nurses and 7.5 contact hours of education for radiologic technologists.
Now that our educational infrastructure is improved, we look forward to building out more educational content for users and more value for ACVP members in the form of members-only continuing education and discounts on new, paid CE courses.
We envision the new CVCEU by ACVP to grow to be a significant benefit to ACVP members in the near future, with a regularly updated catalog of cardiology CE for non-physicians. Consider joining the Alliance to support our mission and be the first to access new on-demand content!
---
Calling Experts to Provide New Continuing Education
Coinciding with our launch, we're also calling for experts in cardiac care service delivery to support our mission and quality cardiovascular care across the United States by providing us with new educational content! Please contact our office team if you'd like to support quality care and be recognized as a thought-leader in your field!