We've updated our online, on-demand continuing education platform to better serve cardiovascular professionals! We now host cardiology CE natively on the Alliance of Cardiovascular Professionals website with an overhauled and much improved user experience connected to your ACVP membership account.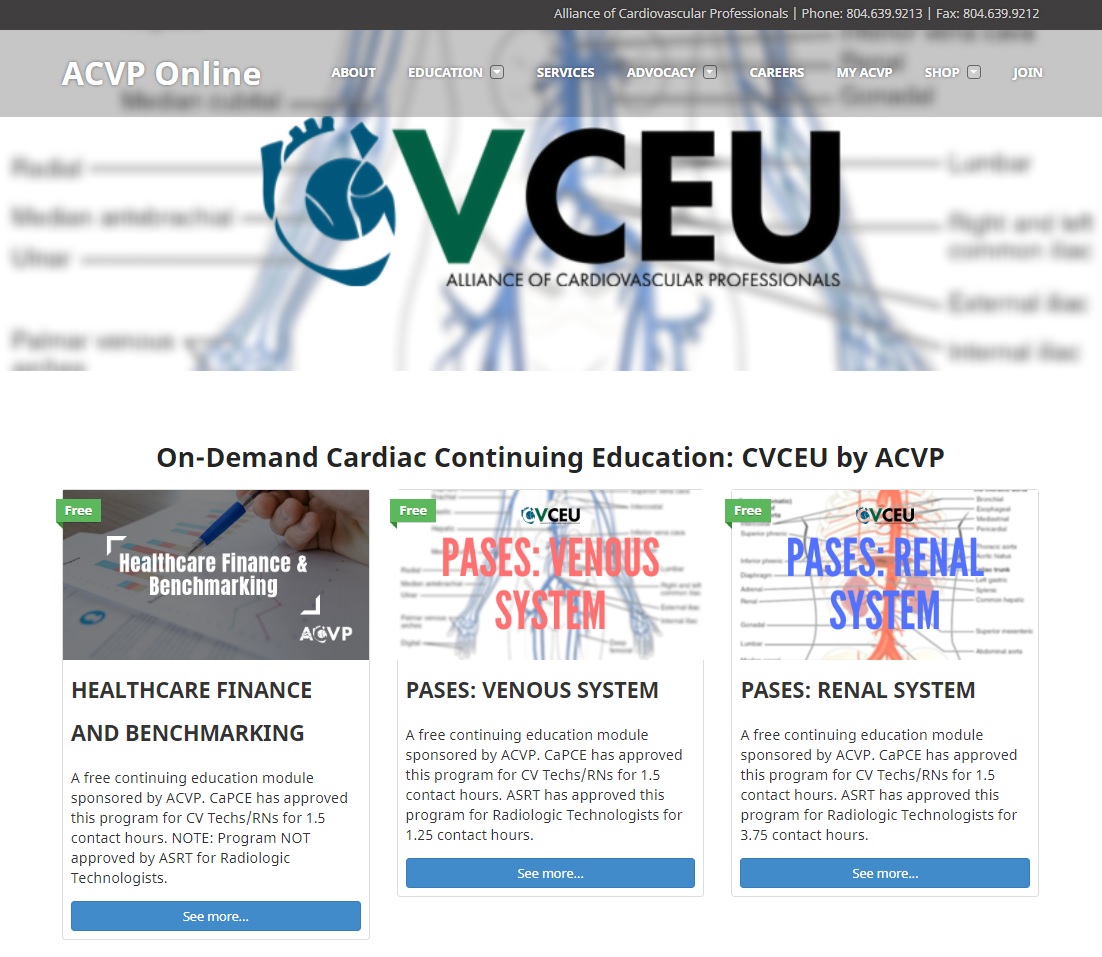 While cardiovascular technologists are used to finding education relevant to their specialty, it can be harder for registered nurses and radiologic technologists working in cardiac care environments to find quality online continuing education approved for them.
It's ACVP's mission to provide high quality continuing education to cardiovascular technologists, registered nurses AND radiologic technologists working in ALL cardiac specialties. Our new continuing education platform will further that mission with an easy-to-use interface and more educational content to come.
Continue reading Revamped Cardiology CE for Technologists, RNs