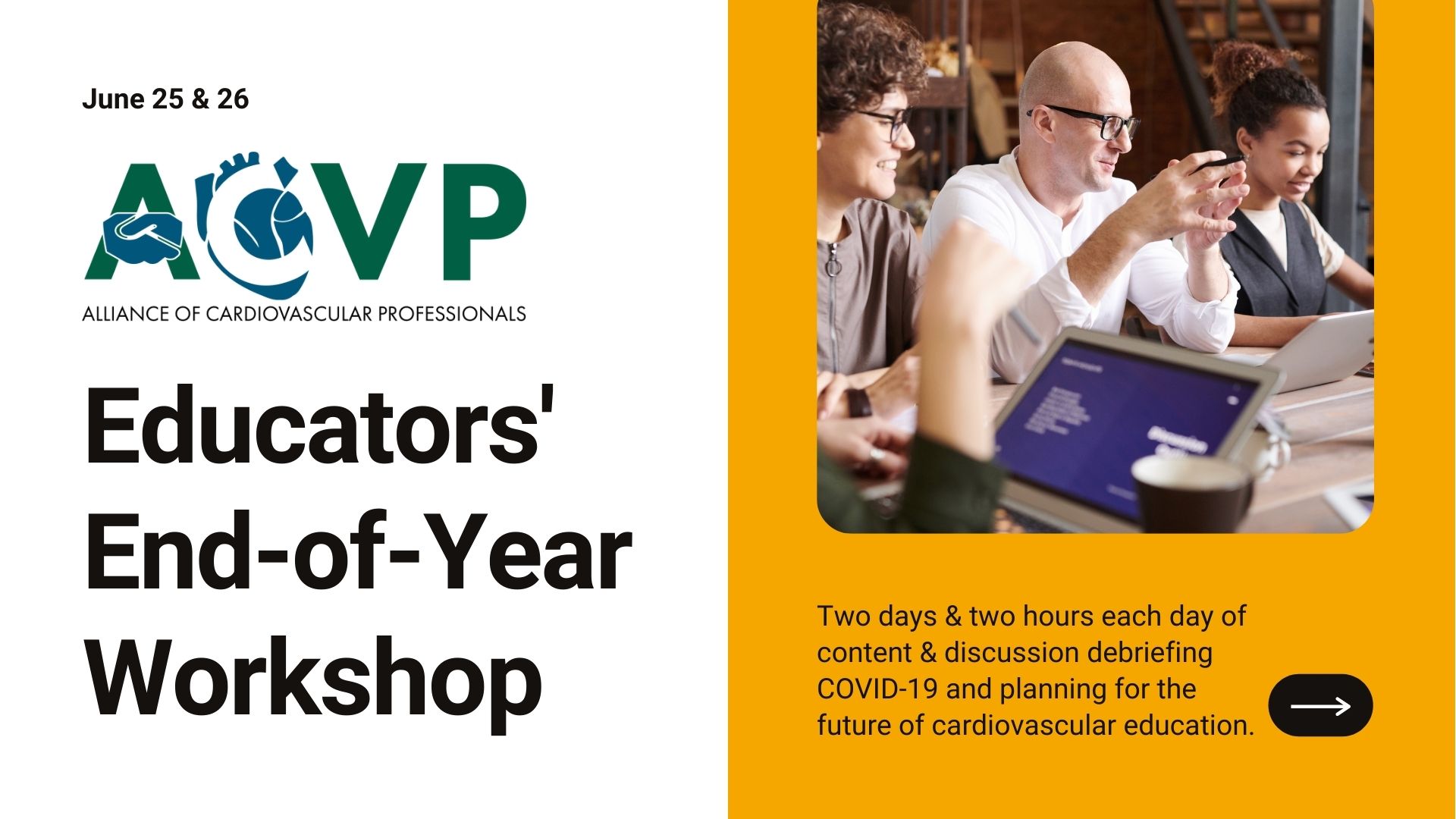 WORKSHOP | ACVP Educators' End-of-Year Workshop
Save the date! The Alliance of Cardiovascular Professionals is announcing a virtual educators' workshop for June 25 & 26 with two hours each day of content and discussion debriefing COVID-19 and planning for the future of cardiovascular education. We'll have expert speakers, of course, but we'll also have plenty of time to interface and interact with fellow educators' in breakout discussions and collaborative activities!
A full agenda and more information will be coming soon! Registration will open in May, and attendance will be limited—so ensure you're getting updates from ACVP, and add this event to your calendar!