All cardiac care professionals could see more professional development, opportunity.
With the switch to value-based medicine, more nurses are becoming hospital CEOs reads an article published online today in Hospitals & Health Networks Magazine.
Three hospitals in the six-hospital Memorial Healthcare System in Florida are now run by nurses—for RNs, it seems, the career ladder has grown longer, with more nurses climbing higher in healthcare management.
Beyond Florida, an August 2016 article in Becker's Hospital Review listed 33 nurses who transitioned to hospital CEOs.
Why are more hospitals tapping nurses to run the organization? Management competencies are changing, says Lamont Yoder, RN, of the American Organization of Nurse Executives to H&HN Magazine's Maggie Van Dyke.
"Having nursing acumen and leadership experience at coordinating multidisciplinary teams and care models well positions RN CEOs to lead the value-based and population health models," says Yoder.
Memorial Healthcare System's goal is "to become the country's safest health care system," reports Van Dyke. Nurses in executive positions is key to that goal, says president and CEO of Memorial Healthcare System, Aurelio Fernandez III.
"What better way to enhance patient safety and clinical effectiveness than to have nurse clinicians bridging communication between the medical staff and the patient," says Fernandez to H&HN Magazine.
What does this mean for Allied Health?
A 2005 review in Health Care Manager by Denise G. Bender, JD, PT, GCS suggested that Allied Health practitioners should also see expanded professional development opportunities and growing career ladders.
"The same skills that allow practitioners to function successfully in patient care can be tapped into to prepare clinicians to move upward in administrative positions," reads the abstract. "This has already occurred successfully in the nursing profession."
Identifying professionals who are interested in advancement, creating developmental plans, and establishing mentorships would enable Allied Health clinicians to "successfully transition from hands-on practice into managerial positions," argues Bender.
Today, the same trends pushing nurses into executive positions also motivate hospitals and systems to promote these kinds of professional development opportunities.
We've already seen hospitals investing in staff training all the way down to the non-credentialed frontline workforce, such as Jersey City Medical Center of Barnabas Health.
A 2015 case study of JCMC described the hospital's investments in frontline professional development. "Underlying these investments is an organizational commitment and philosophy of deep employee support," reads the case study.
JCMC is just one part of a much larger trend in the industry. A 2014 study in Social Science & Medicine explains, "Increasing concerns about quality of care and workforce shortages have motivated health care organizations and educational institutions to partner to create career ladders for frontline health care workers."
Hospitals seeking to: 1) improve patient care through a better trained workforce, 2) improve recruitment and retention of high-performing staff and 3) reduce costs associated with turnover; are investing in career ladders and promoting from within.
A 2016 review in Radiology Management reflects this paradigm shift in the industry, arguing, "Internally promoting clinical staff members into management positions is often a wise organizational strategy."
The decision to promote from within does require overcoming some challenges, but the trade-offs can be favorable to organizations.
"Devoting time to teaching even the most basic management skills will assure a more seamless role transition for the promoted employee," reads the review. Plus, the employee won't need the "protracted orientation period" associated with outside hires.
Of course, clinical expertise doesn't necessarily translate to management success. In addition, reads the review, "Not every clinical employee, regardless of how proficient they are in their technical roles, seeks to be a manager."
Implications for cardiovascular professionals.
In cardiac care, the Alliance of Cardiovascular Professionals has already seen clinicians who have risen into supervisory or management roles in cardiology departments and cardiovascular service delivery—many of these professionals are ACVP members.
We hope these macro-industry trends will continue to provide new professional opportunities for our membership and cardiovascular professionals everywhere who are interested in advancement to management.
In our estimation, the new management competencies quoted by the H&HN Magazine article are well fostered in a multidisciplinary patient-care environment like cardiology.
What has been your experience? Have you seen clinicians promoted to management positions in your organization? Leave a comment below!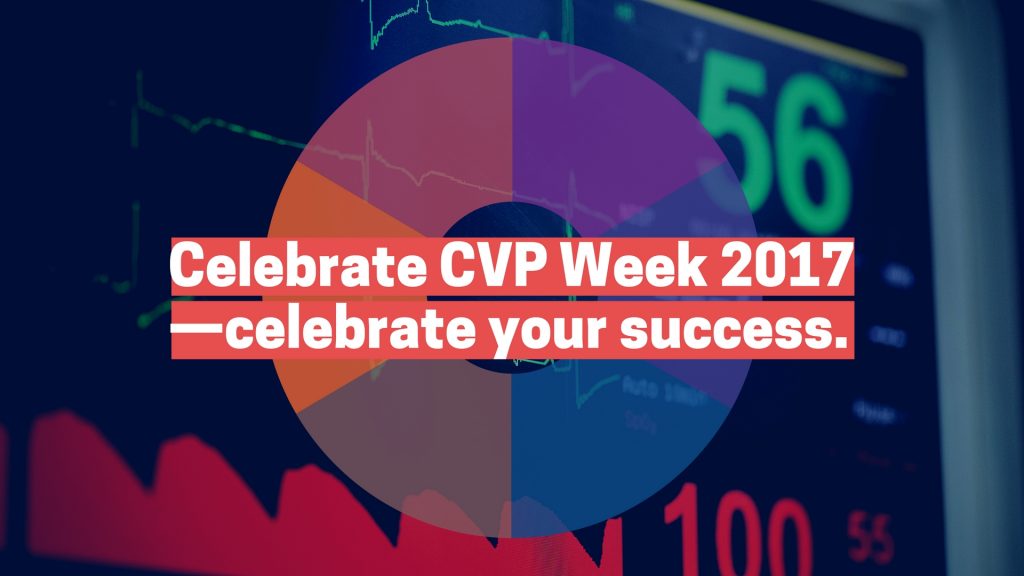 Celebrate Cardiovascular Professionals Week 2017.
February 12-18 is National Cardiovascular Professionals Week, when all cardiovascular care professionals are recognized for their contributions to teamwork, quality care, patient satisfaction and outcomes.
Celebrate CVP Week with your cardiac care team, and take the opportunity to recognize everyone and foster best practice teamwork.
You could also use the opportunity to discuss big ideas in your organization, like professional development and career advancement.
ACVP offers free resources and ideas to celebrate the week. Check it out.